The Transformation: canoe heads to hikers
Although we were experienced wilderness canoeists and had dabbled in hiking some isolated back country, Ellesmere Island would be in a separate class itself. The sheer remoteness, the lack of logistical support, the nonexistent infrastructure meant that we would have to be completely self reliant for all range of possible situations that might occur on this trip.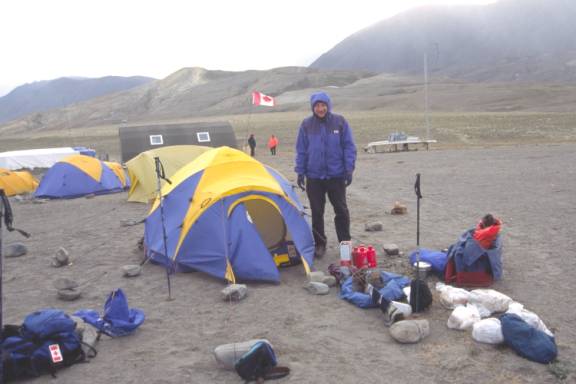 As well, there would only be the two of us on this trip – there would be no group of people to share the work load of setting up camp, preparing food, route finding. There would be no group leader on who we could rely, defer or lean upon. This was our baby from start to finish – I was both daunted by the responsibility and thrilled with the options to call our own shots.