Last Day: Icebergs, Close Up
Its Sunday morning and nothing much moves. We taxi over to Hotel Arctic (our last night stay), drop our bags and walk back into down town. The only place open is the tourist bureau and Ilulissat Centre, a mid size grocery store – I buy wonderful salty Danish black licorice, some storm proof matches, postcards. At the visitor centre, Alfred picks up books, videos, I decide on a seal skin covered blank note book for future journal scribblings.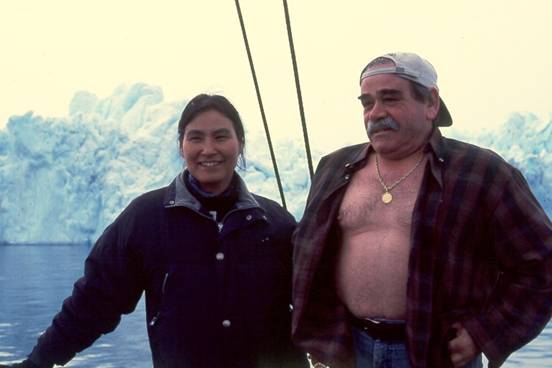 We are enticed to take a boat tour amongst the icebergs. The helicopter tour was interesting and beautiful but somehow, I wanted to get closer to those prehistoric floating castles. We sign up for a 1pm boat tour with Sylvio, an expat Italian and Maria, his Greenland girlfriend. Also onboard are a Danish book writer/photographer and one other Danish tourist. With 19 tons and 46', there is lots of space on board.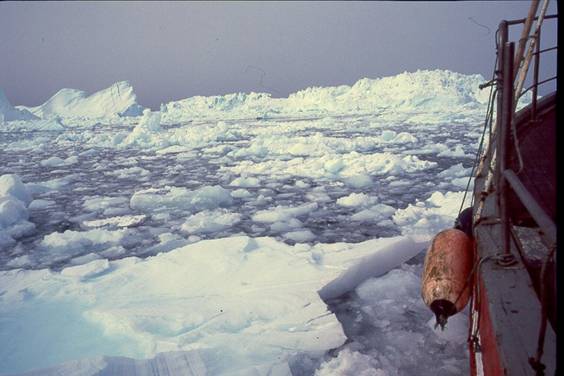 Weather conditions are ideal – slightly overcast so the glare is limited. It's mild but once we are moving, I'm glad for the warm layers. Clare pushes between small chunks of floating ice at the mouth of the ice river. The thud of ice hitting the wood hull and the resulting squeal of ice against wood takes getting used to.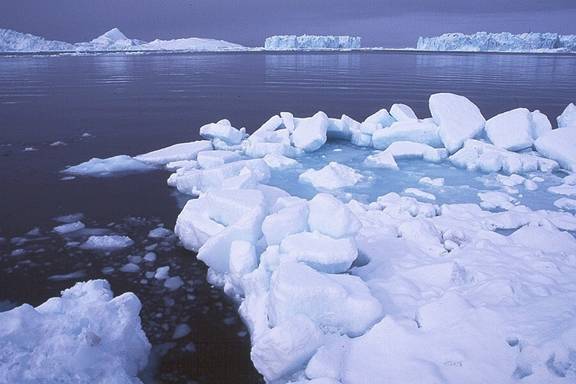 The variety of ice shapes mixed with range of colours makes for a never ending palate of camera choices. Shutters click furiously as we 'ooohhh' and 'ahhh' as every slight change in boat angle reveals another gorgeous view.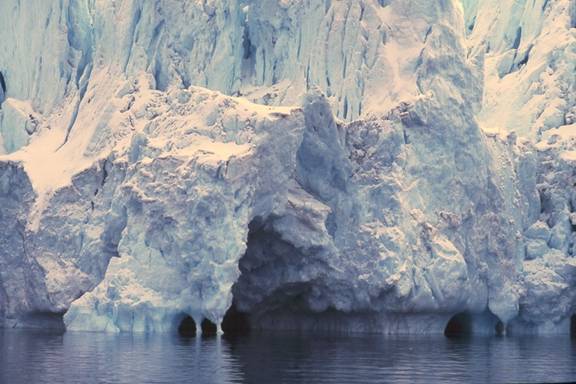 Sloshing of the tide echoes inside these caves - lapping of ocean waters further corrode the splash zone of the ice berg. Gulls perch on the rims on top, looking down at us, waiting for fish (or other) food handouts.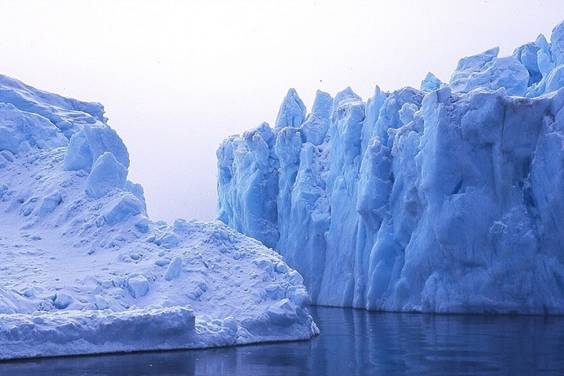 The glaciers are calved 42 kilometers upstream and inland, taking up to 18 months to reach the ocean where they drift north along Greenland, swing across to Ellesmere Island, gradually melting along Newfoundland and Labrador coast. A rare giant berg might end up as far south as New York. However, I find the colours and shapes more astounding.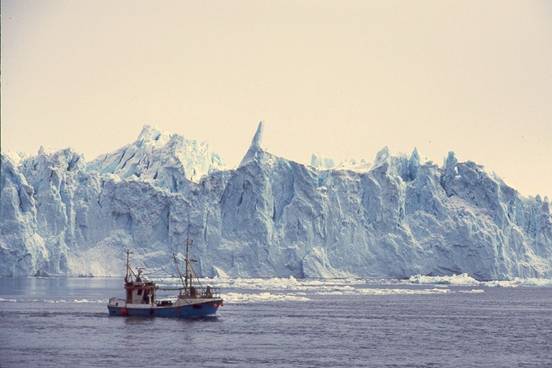 Long liner fishing boats pass by, dwarfed by surrounding ice bergs. The engines of the Clare shut off, we drift, enjoying the quiet, rocking gently in calm waters. The sun is covered by a slight haze, a south east wind is picking up strength, it seems that more snow it on the way.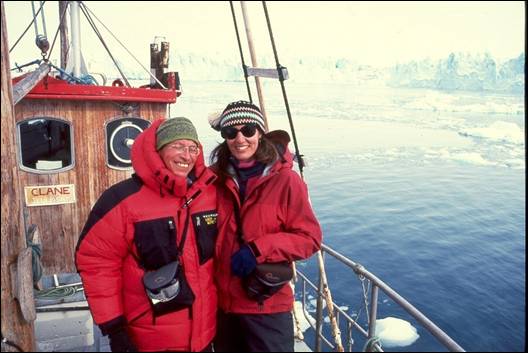 Back in town, we make ourselves comfortable at Hotel Arctic. We are staying in one of the aluminum igloo rooms, accessible via wood boardwalks. Perched overlooking the ocean, the ocean view is great. Inside the 'room', there is the usual TV, phone, beds but also a tiny fridge and a 2 burner cook top, Funniest is the odd 3 pc bath with pink shower wand and oval stainless steel sink. A round skylight at the apex of the dome lets in light as well as curved windows.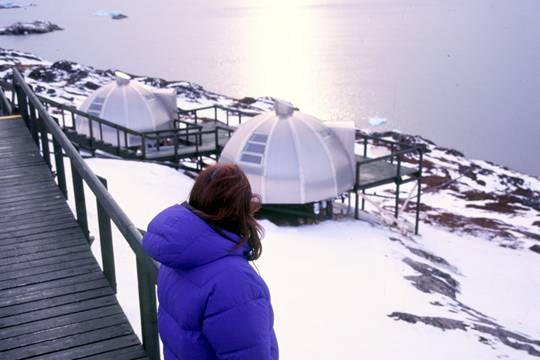 It's a round of drinks in the hotel bar to conclude our Greenland adventure. For the first time in a few days, the stars shine peeking between clouds, the big dipper again visible. A lovely deep blue – purple sky spreads across the dome of the universe, dead calm. Town lights look like jewels, sparkling in clear air and calm harbour waters. We stroll slowly along the boardwalk, back to Igloo 501, enjoying the midnight air. Goodbye gorgeous Greenland!