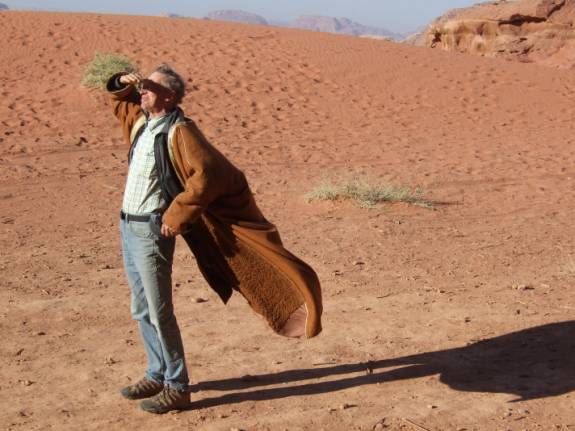 Alfred proudly wearing Khaled's sheepskin lined overcoat….well, now it is Alfred's overcoat. It all started with the gift of a short fix bladed knife, then the coat, reciprocated by some binoculars and cuminated with a lunch invitation by Khaled and his wife Zeela, back in Rum. The code of giving, sharing and generousity have deep roots in the desert Bedu culture.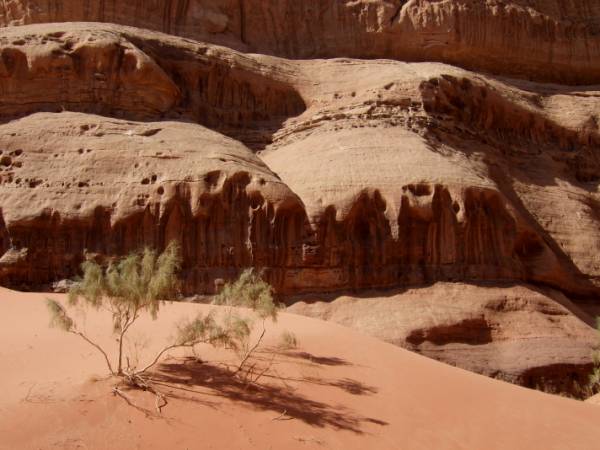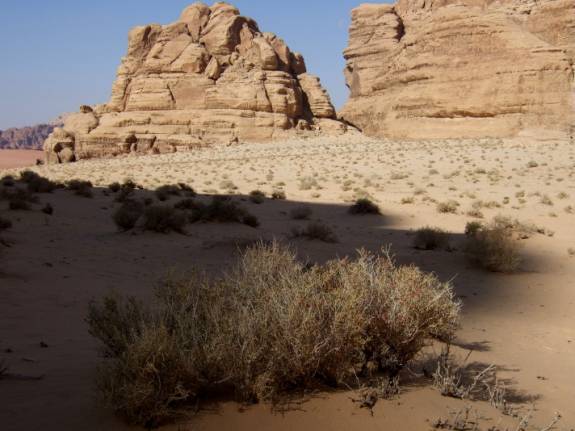 Colours ranged from red to pure white. These wind scoured hills dissolved into a fine sugary powder sand that wrapped to their base and dotted with shrubs. The interplay between light, shadows and sand presented endless opportunities for photographs. It was eye candy all day long – I was glad for a digital camera instead of film and wasted no time in filling up the one gig card.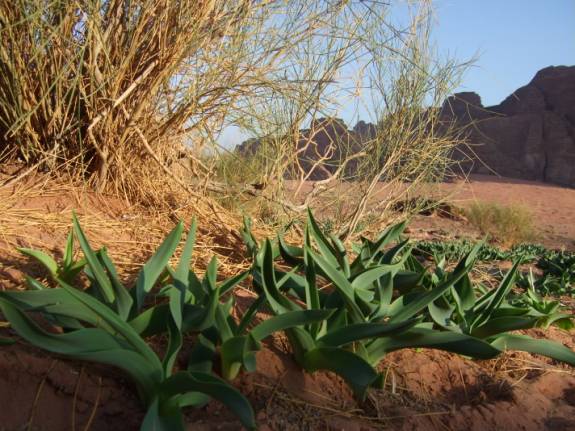 The national flower of Jordan is the black iris which blooms in May. Well, this is not an iris but more likely a tulip but with no flower or even bud, it's a bit of a guess. These thick patches of green, lush thick and fleshy leaves compared to the dry stick bushes behind them gave one pause to contemplate how extremes could both flourish in such a harsh environment.