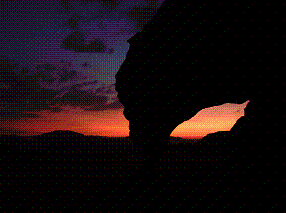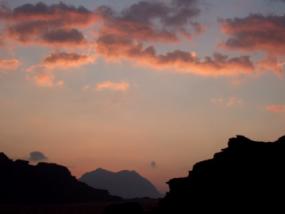 Sun rise and sunset on the same day from the same secret desert camp. I just wandered around the corner and clambered up for a clear view of the eastern horizon. With a full moon during our stay, the stars were bright but the moon was brighter, washing out all but the strongest starlight. But it was magic to lay in my sleeping bag and look overhead, surrounded by only quiet. Occasionally a shooting star would flare overhead before leaving me to the desert stillness again.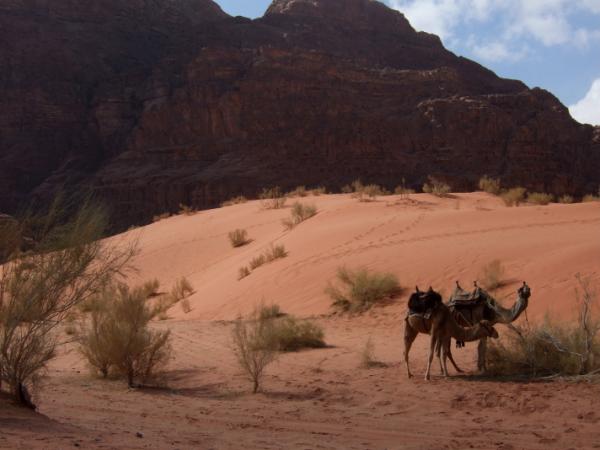 The camel is fast disappearing in Wadi as a means of transportation, replaced by the 4 x 4 land cruiser. But camels have a special place in the heart of every Bedu as well as a long history in desert culture. Here, the three year old female camel was quite vocal, protesting heartily every time it was made to get up or get down or move along. I can't say that I felt 'the love' but maybe this is something that grows over time. After a five hours in the saddle with numerous breaks, I was more than happy to call it a day.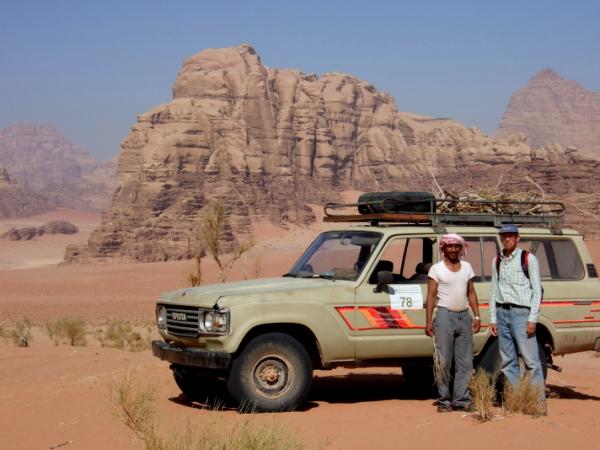 Khaled and Alfred with fire wood on the roof. Wonderful companions during my Wadi Rum visit.