January 17: (departure Torres del Paine, drive to Rio Gallegos)
Fine weather down in the valley…the fresh snow on the peaks behind camp speak of a chilly night in the mountain camps. Its adious and goodbye with sadness as I turn behind for a last look at those wind swept crags. The week went too fast, there is more to see and explore. Those calafate berries must already be working their magic as I start to dream of a return trip.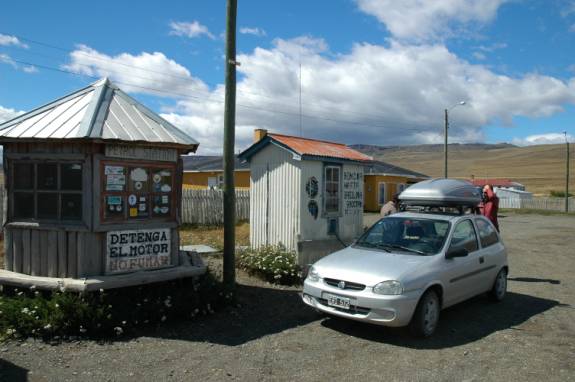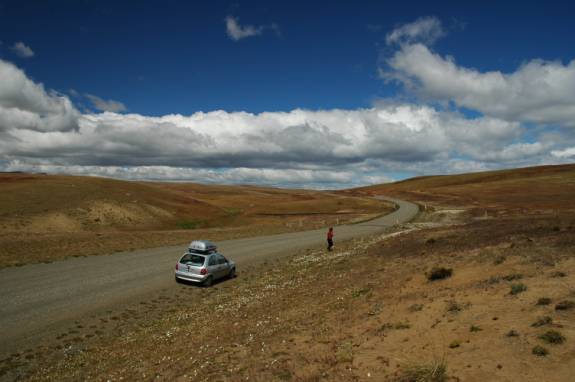 Outside the park, a pair of Patagonian foxes frolic, chasing each other, nipping at the tail. They completely ignore the stopped vehicles, the cameras and tourists in their play. On the back side of the slope, guanacos part to let us pass on the road, finally becoming just silouttes on the ridge.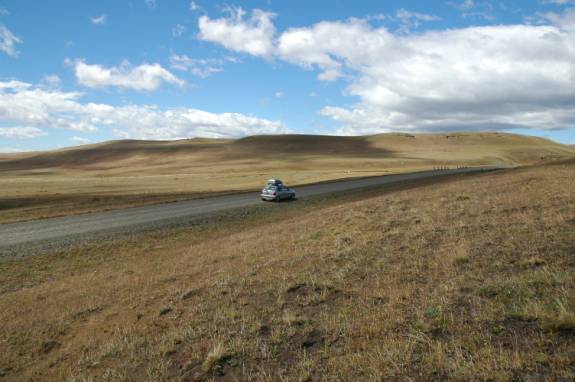 Road to Rio Gallegos, some 320 km and 1 day drive away.