July 30 – day 22 – pick up day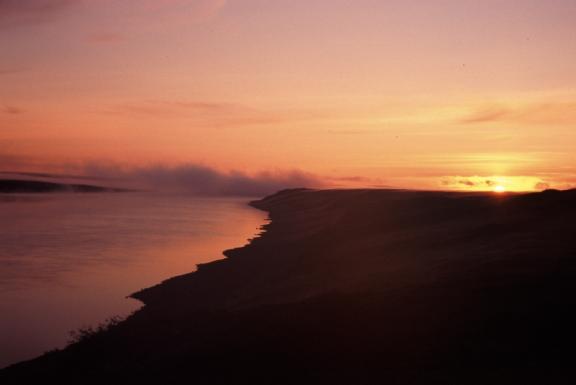 Another midnight foray – this time I actually go outside, its dead calm, NO bugs and cold. A thin skin of frost covers the tents. Inland ponds steam cold air plumes. A thick mist hangs over the river, hiding the water. What a stunning contrast to the winds of 24 hours ago!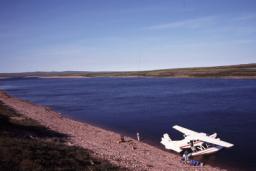 At 8:30am we hear a plane engine droning in the distance – its Boyd, 30 minutes early. We are delighted to see him – too often scheduled pick ups are late, postponed or cancelled all together. I hate waiting, hanging around, bags packed, not knowing. Canoes are swiftly tied to pontoon, gear loaded inside and I settle back for the 3.5 hour ride back to Yellowknife. Cruising at 10,000 feet, the weather is clear, providing panoramic tundra views. I trace our route down the Thelon as we fly west.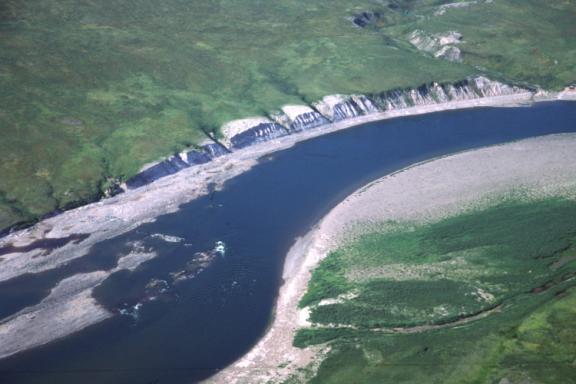 Thelon Bluffs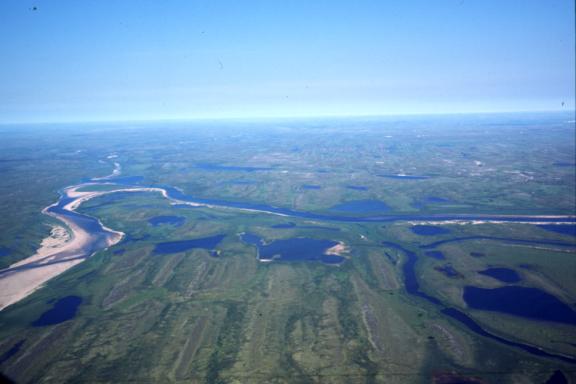 Thelon River in centre and Finnie River in left with sand banks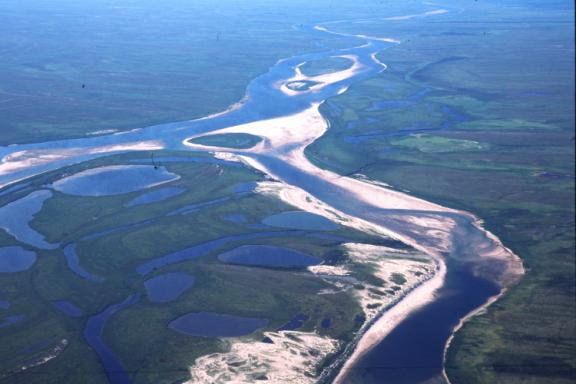 west end of Ursus Island where it splits off from Thelon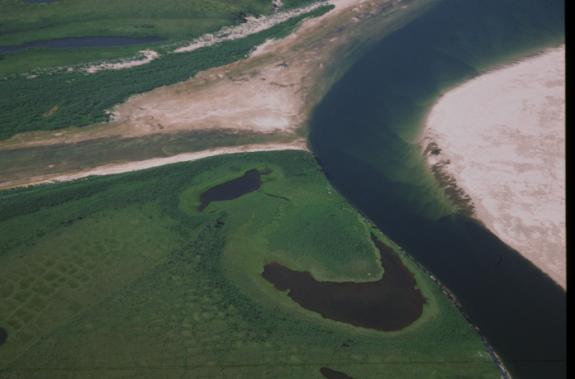 unknown river corner – possibly near pingo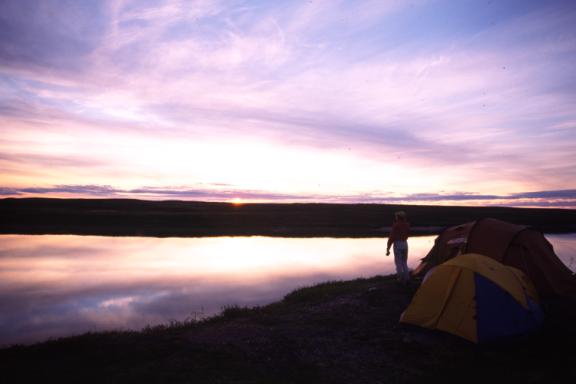 final sunset at Hoare Point – end of 21 days on the Thelon River