Departure to North River
After a hearty pancake breakfast (Alice's partridge berry jam – delicious) at the hotel, we met Woody down by the docks. It's 20 minutes (13 km or so) across Sandwich Bay by 18' aluminum boat to his dad's cabin near North River, the start and end point of the hike. We can wait out bad weather here or if so desire, return early from the hike and just relax in the comfort of four walls and roof.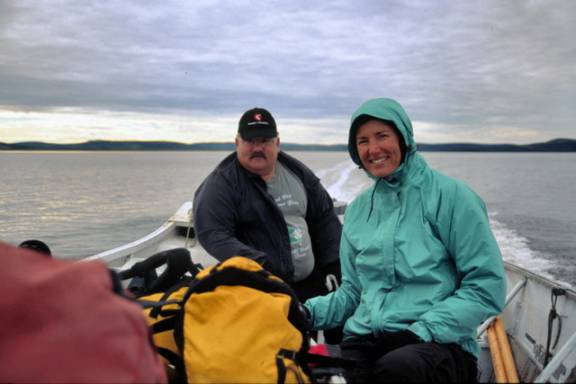 It's achingly beautiful: the tiny cove, the boathouse on stilts, the long tide grasses that surround the white clapboard cabin with red trimmed window frames. Terns and gulls circle above, annoyed at the interruption.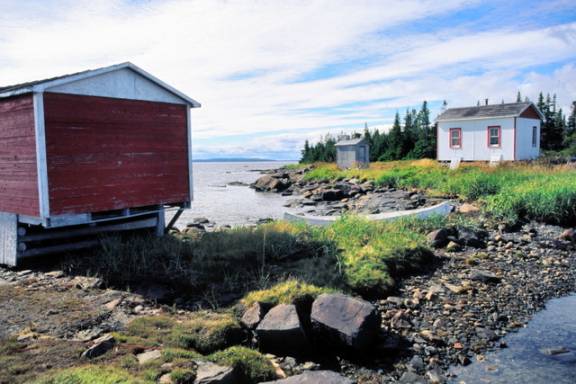 Weathered plywood of the smoke house blends unobtrusively with the seaside. Set on a point, there are views to be enjoyed from every direction. It's the perfect setting for a writer, a reader, a bird watcher, a contemplator…all worries and cares of the outside world succumb to the incessant lapping of tidal waves, quiet on weathered rock.